I've been talking a lot over the last year about the importance of failure in learning, and how play can provide a context for that failure (summarized in this Conversation piece and this article in the Guardian by Andy Walsh).
I have been thinking about different types of failures for a workshop I'm running tomorrow, and considering what makes some failures more useful for learning than others. I've come up with an initial mapping of educational failure types based on two scales: how big the impact of the failure is, and how much feedback is provided.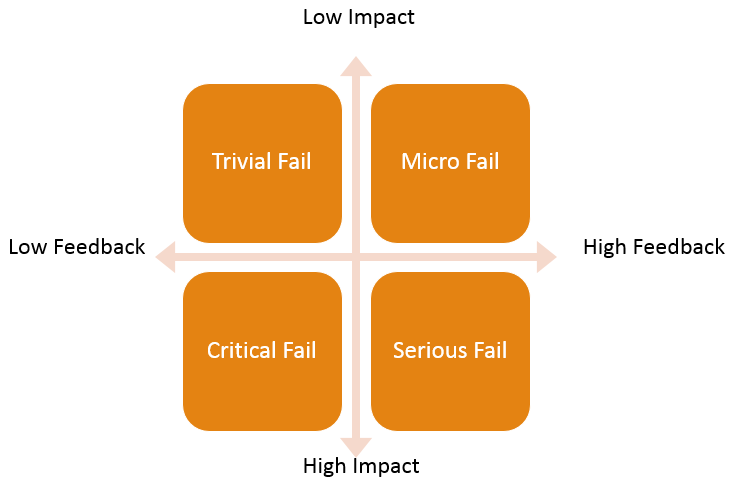 In this model, a trivial fail is one with low impact and low feedback, such as forgetting to signal when driving a car (assuming you don't cause a crash in the process) – it's possible to make trivial fails and not notice. On the other end of the spectrum a serious fail has large consequences but also high feedback. For learning, I think that the most useful form of failure is the micro fail with low impact and high feedback – which provides opportunities to learn from the failure and practice in a safe environment. Opposite that is what I'm calling the critical fail, which has high impact but low feedback, such as, say, failing an A-level examination.
How can we create learning opportunities that are more about the micro-fail and less about the critical fail?
These are just initial thoughts but I'm interested in any comments or feedback on this model.